Cát Bà Island is the largest of the 367 islands spanning 260 km2 (100 sq mi) that comprise the Cat Ba Archipelago, which makes up the southeastern edge of Lan Ha Bay in Northern Vietnam. Cat Ba island has a surface area of 285 km2 (110 sq mi) and maintains the dramatic and rugged features of Ha Long Bay. It is commonly used as an overnight hotel stop on tours to Ha Long Bay run by travel agents from Hanoi. This island belongs to Haiphong city.
Cat Ba is the largest island in the Bay and approximately half of its area is covered by a National Park, which is home to the highly endangered Cat Ba langur. The island has a wide variety of natural ecosystems, both marine and terrestrial, leading to incredibly high rates of biodiversity. Types of natural habitats found on Cat Ba Archipelago include limestone karsts, tropical limestone forests, coral reefs, mangrove and sea grass beds, lagoons, beaches, caves and willow swamp forests.
Cat Ba Island is one of the only populated islands in Ha Long Bay, with roughly 13,000 inhabitants living in six different communes, and 4,000 more inhabitants living on floating fishing villages off the coast. The large majority of the population can be found in Cat Ba town, which is located at the southern tip of the Island (15 km (9 mi) south of the national park) and is the commercial center on the Island. Since 1997, Cat Ba town has grown rapidly and has become a tourist hub for both the Island and greater Ha Long Bay. In addition, almost all areas of the island are deployed with free wifi access points as well as 3.75 generation mobile networks, which can make visiting and working on the island easier
Things to do at Cat Ba Island & Lan Ha Bay
---
1. Go Swimming at Cat Co Beaches

There are three beaches on Cat Ba Island which are named Cat Co 1, 2 and 3, located pretty near the central town. The beaches are blessed with golden sandy shores and turquoise colored sea water and filled with tourist services from electric cars, food and drink to beachside activities. Water games are available at Cat Co 1 and 2.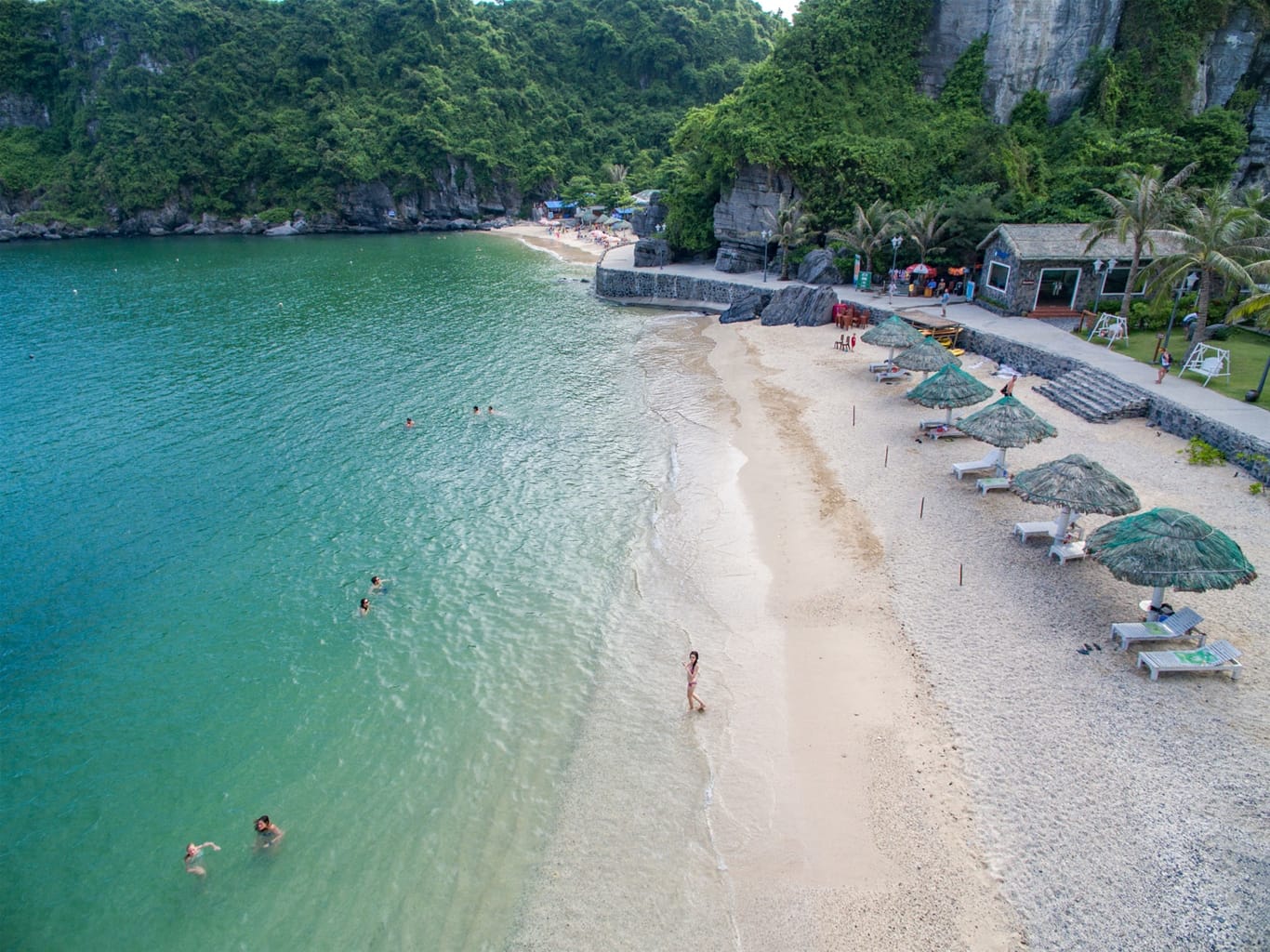 On summer holidays, the beaches can get pretty crowded so if you want to have the beaches all to yourself, come early in the morning.
Cat Co 1 and 2 are also the beaches where you can witness a magical natural phenomenon: bioluminescent plankton. About an hour after twilight, the beach of Cat Co 2 begins to sparkle with the blue tiny dots from the marine organisms lighting up as a mechanism of defense against predators.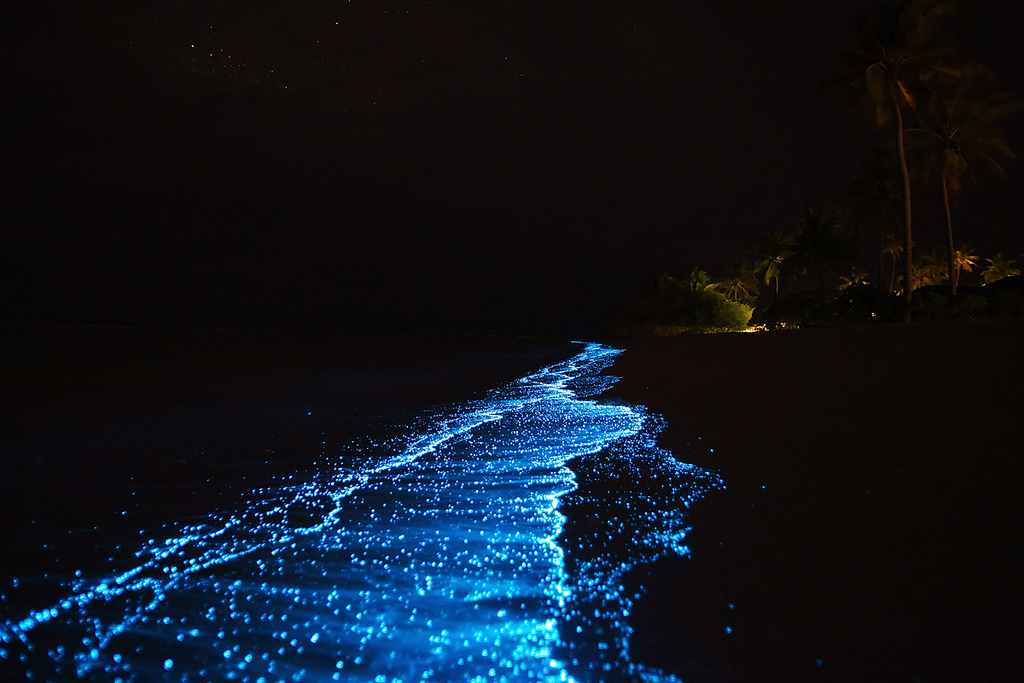 2. Trek Cat Ba National Park
Like Phu Quoc Island, Cat Ba Island also has a national park which offers great opportunities for trekking and hiking. Covers more than half of the island, Cat Ba National Park is at heart of the UNESCO Cat Ba Archipelago Biosphere Reserve and home to thousands of species including higher plants, terrestrial animals, birds and more. The park contains in total 6 different ecosystem types which are tropical rain forest, mangrove forest, tidal flat, marine lake, coral reed and soft bottom.

There are up to 9 trekking trails and 5 boat trips for you to choose. The most popular tour that we're recommending is the National Park – Frog Lake – Viet Hai Village Trail which is 14 km long, including 2 hours of boat and kayaking. National Park – Frog Lake is the most basic trail you can enjoy in the park.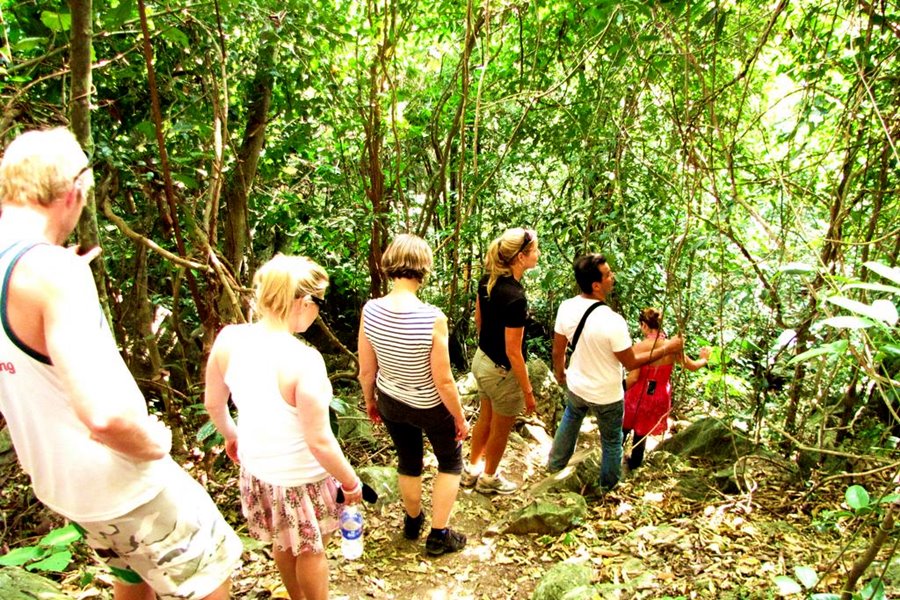 *Admission: 40,000VND per adult, 20,000VND per child.
3. Feed The Monkeys at Monkey Island
Cat Dua (Pineapple) island or often known as Monkey Island is located in the area of Nam Cat, Lan Ha Bay. To get to this island, you'll go to Beo harbor, hire a boat to go to Monkey Island. It only takes you 15 minutes before the pristine, beautiful island appear in front of your eyes.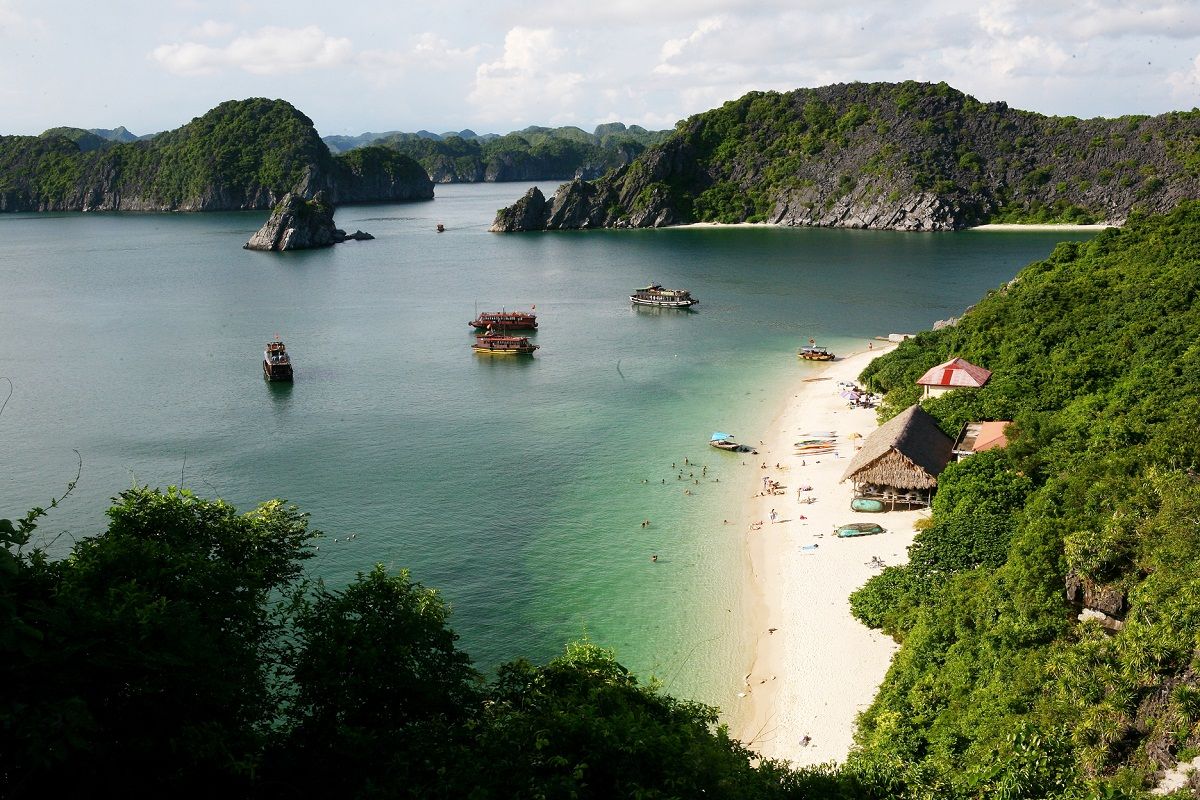 Monkey island is about 5 km round with the front side are 2 sandy beaches and the back side is like rocky mountain. The beaches here are very beautiful with pine apple trees on the beach and many kind of green trees on the mountain.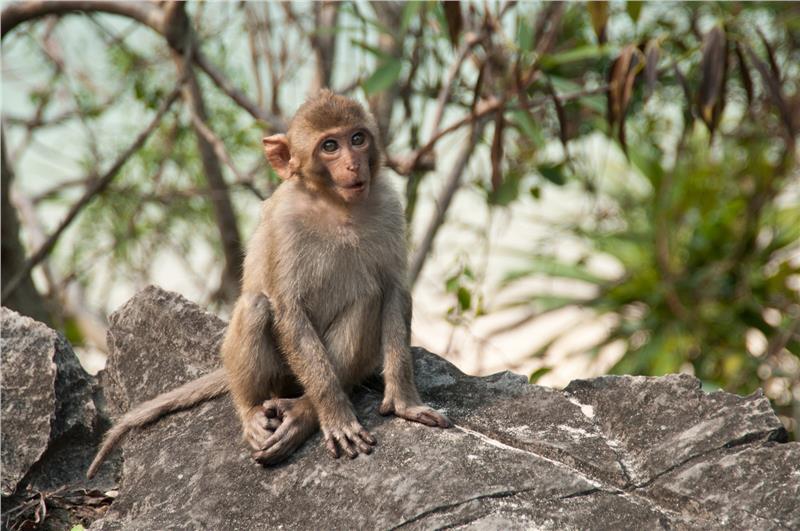 The most unique feature of the island are the monkeys – there are about 20 individuals living on the island's forest. When the tourists come, the monkey come down and get close in order to get food. You can feed them but it's not wise to tease or bother them because they do bite and fight back.
4. Visit Cat Ba rustic fishing villages
– Viet Hai Village
Viet Hai Village is the top fishing village to visit in Cat Ba. The village is located about 18 kilometers from Cat Ba town, stretching beautifully along the coastline. One choice to visit the village is trekking the trail from Cat Ba National Park, passing Frog Lake.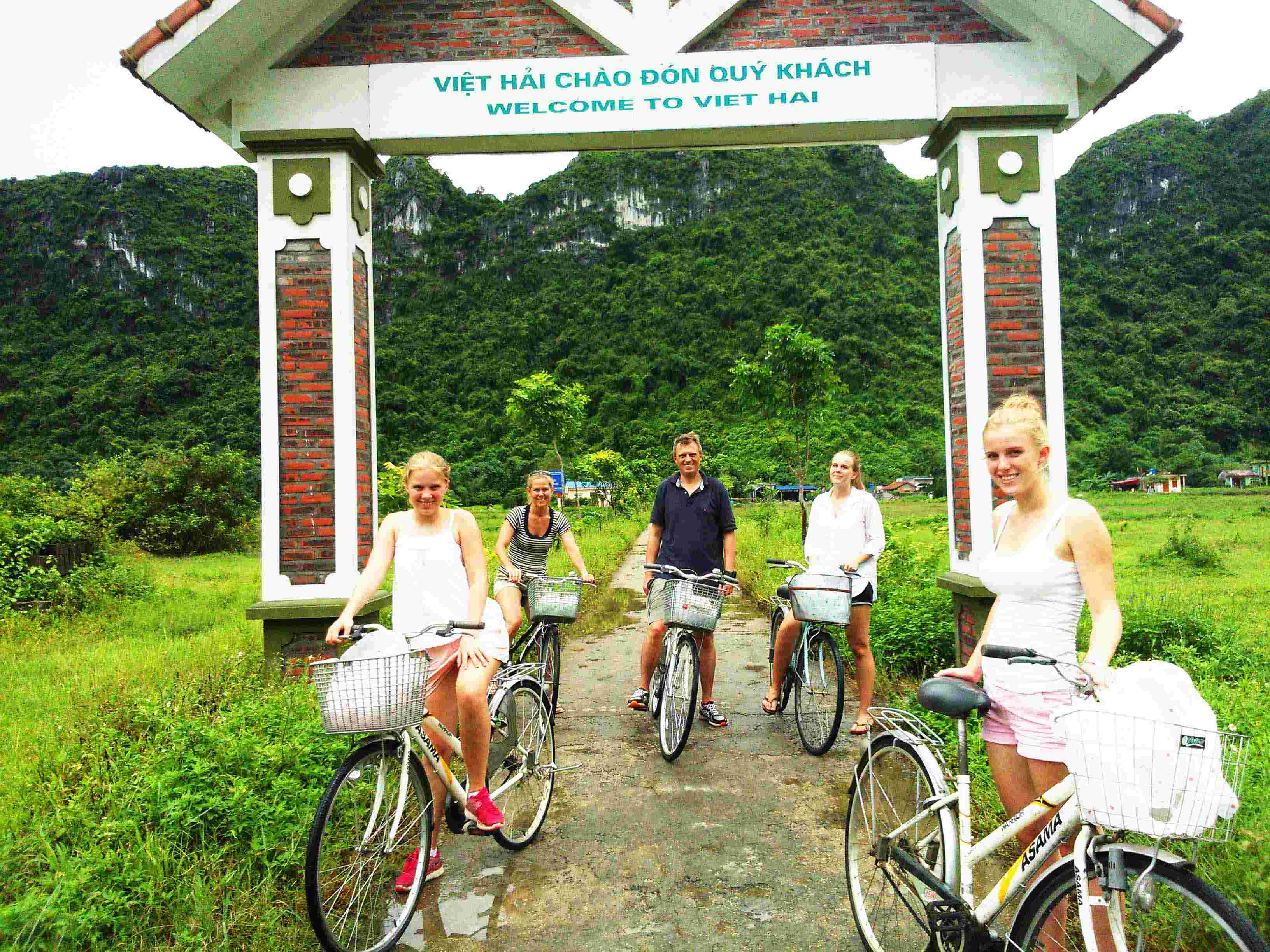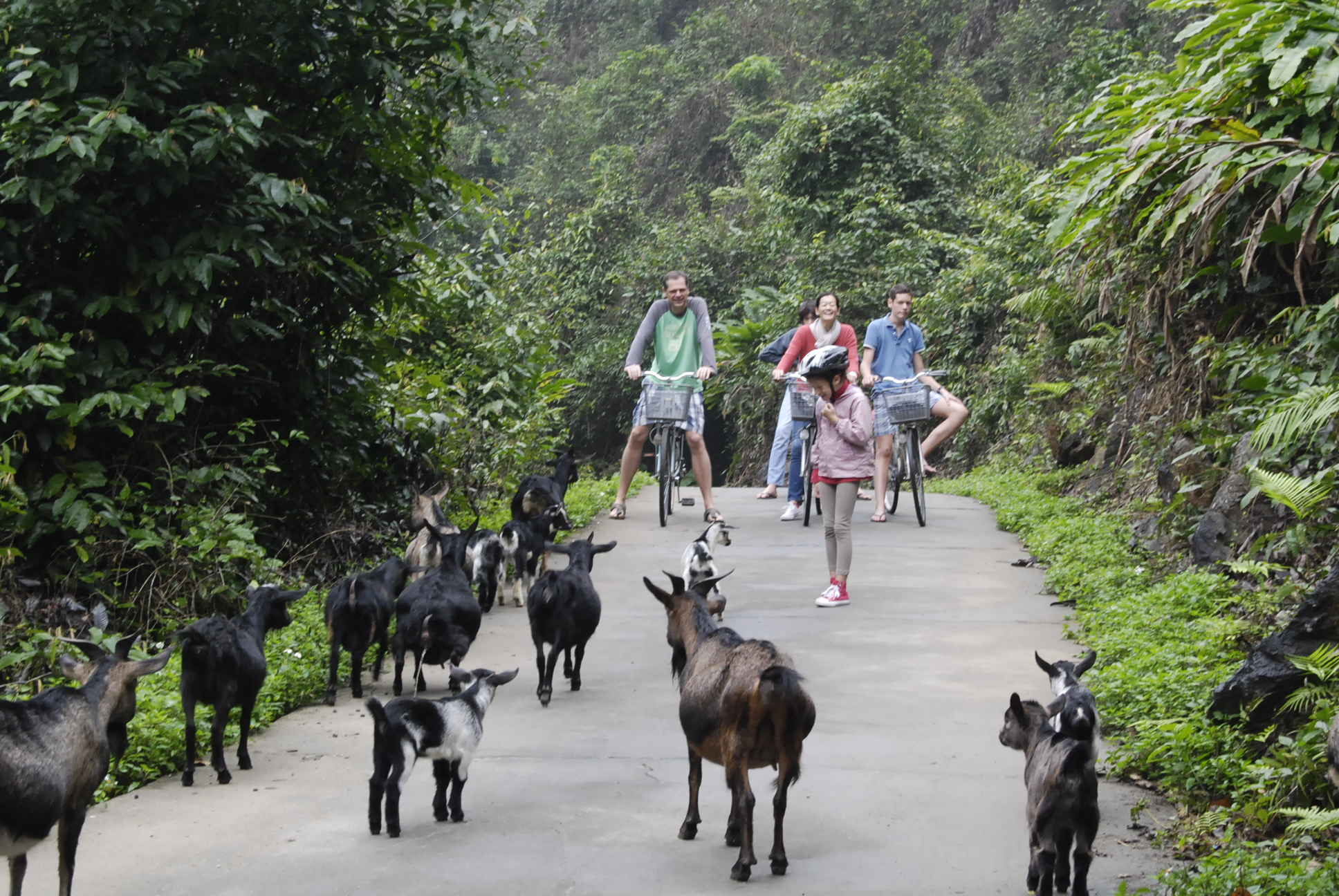 Come to Viet Hai, visitors can enjoy the idyllic natural scenery, tranquil atmosphere and the simple, peaceful way of life of local people. You can also the friendliness of the villagers who are mostly farmers. Viet Hai is that place to be if you want to stay away from the busy world out there.
– Cai Beo Floating Village
Located at Hung Thang Commune, Cai Beo isn't only the oldest fishing village in Vietnam but also an archaeological site in the coastal area and the northeast island of Vietnam. It's definitely a must-see spot to see around Cat Ba.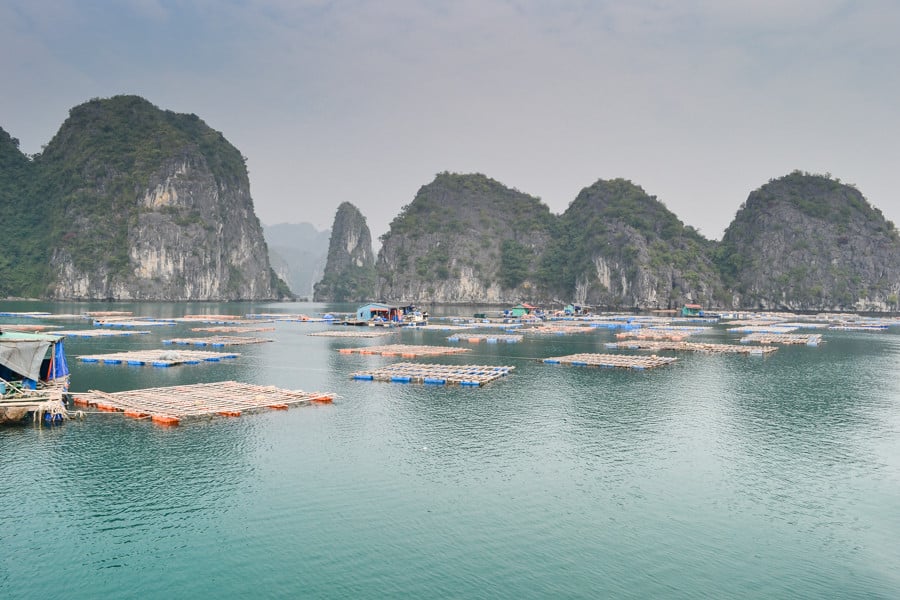 The village is home to more than 300 households and more than 600 people, highlighted on the backdrop of the marvelous sight of Lan Ha Bay. Floating houses are linked together into a group with cages raising fishes under the surface of water. Seafood like fish, shrimp, geo-duck …here are cheaper, and fresher even.
5. Kayaking to Lan Ha Bay
Lan Ha Bay is even a better place to enjoy kayaking than Ha Long. The winds in Lan Ha Bay is calmer than in Ha Long Bay therefore the waves are just ideal to glide atop. Our best recommended activities for you are kayaking and diving or snorkeling.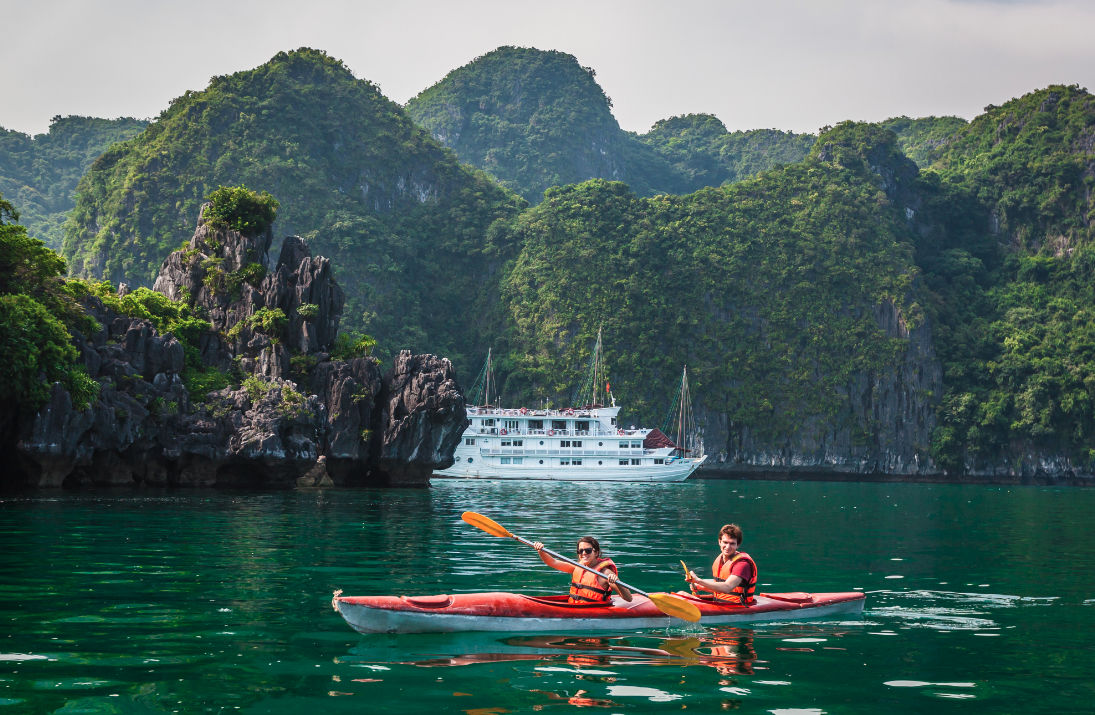 For kayaking, there are two options for you: you can rent a kayak or book half-day or one-day tours of kayaking and diving. Water caves in Lan Ha are the hidden spots for you to explore on a kayak.
For snorkeling, it's often a part of tours to fishing villages. When you dive under the water of Lan Ha Bay, you'll see the colorful coral reefs and a world of aquatic lives. Diving cost is much expensive than with average cost ranging from 1 million to 1.5 million per person.
6. Rock Climbing in Lan Ha Bay
Lan Ha Bay and rock climbing are a heavenly match. With many islands of various shapes and sizes, rock climbing enthusiasts can challenge themselves on many levels of difficulty. There are five rock-climbing routes, starting from Beo Wharf. Most beautiful cliffs can be named such as Dau Be, Van Boi Island, Fish Cave, Tien Ong Island.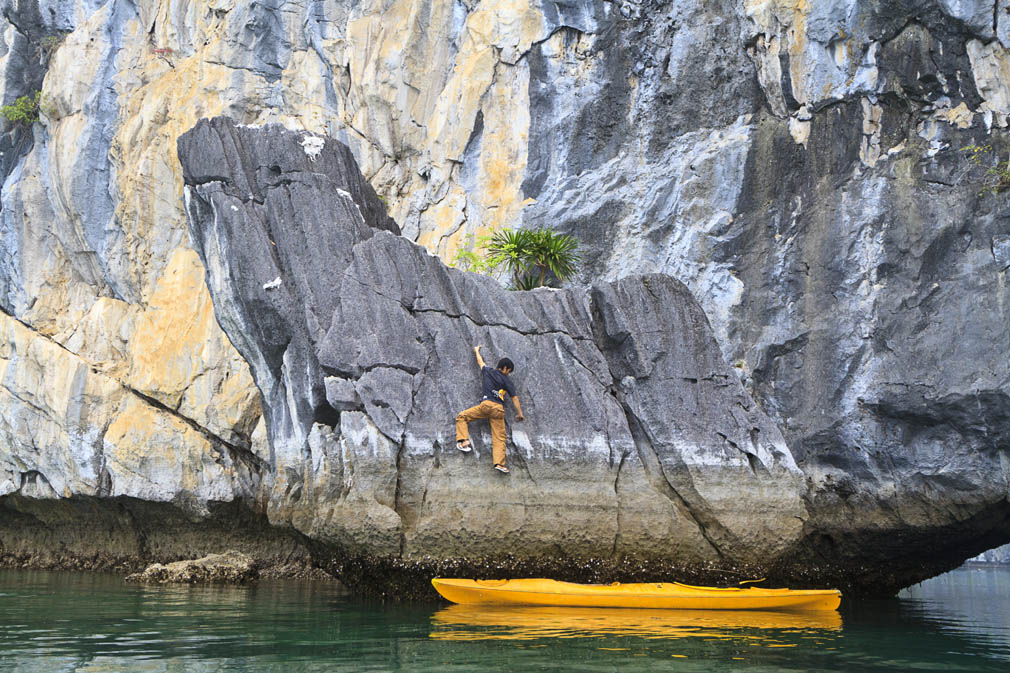 With its fresh air, beautiful beaches and primary forests, Cat Ba has become the perfect destination where people can relax and experience the adventure of rock-climbing.
7. Watch Sunset at Canon Fort
The Cannon Fort on Cat Ba Island has long been the famous spot to enjoy the sunset with view directly to the surrounding islands and Lan Ha Bay. Also known as High Point 177 or Divine fortress, a historical site where you can find tunnel system, cannons, and trench fortifications built about 40 years ago.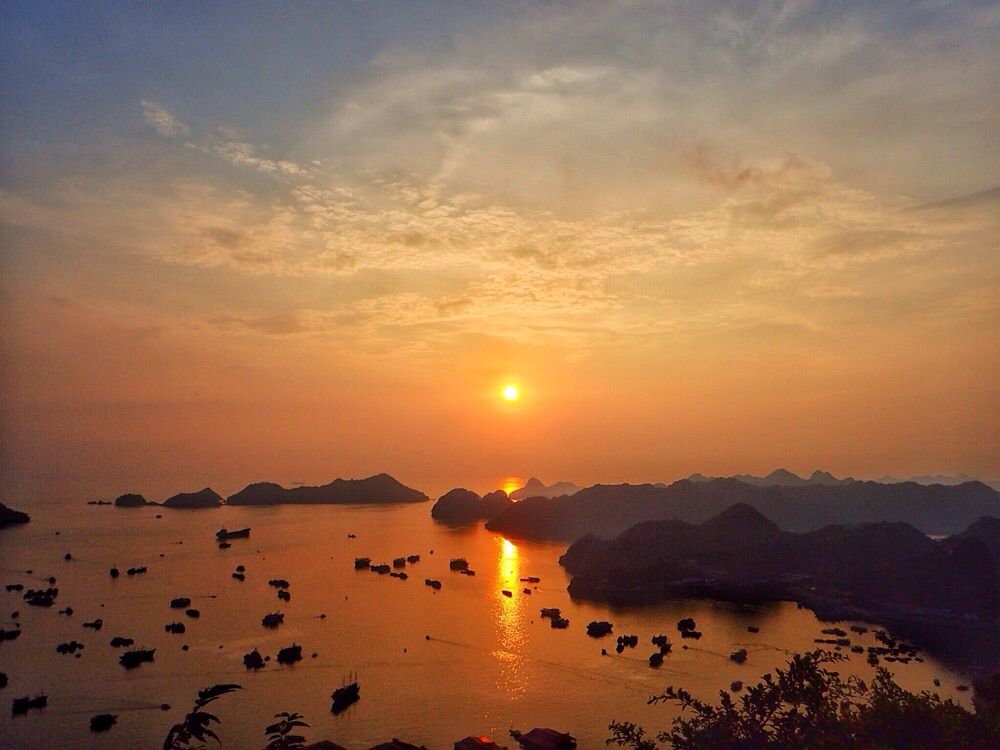 Especially when the day fades away, the sun glowing like a coal equivocal after the mountain, visitors will enjoy the sediment, romantic sunset on the sea.
*Admission: 40,000VND per person
8. Enjoy Cat Ba Island's Seafood
Like every island in Vietnam, Cat Ba offers highest quality and quantity of seafood. If you're looking for a gourmet BBQ party in Vietnam, Cat Ba is an excellent option. The restaurants here have great views of the bay, a diverse menu consisting of seafood goodies such as lobsters, shrimps, squids, fishes, abalone, and the list goes on.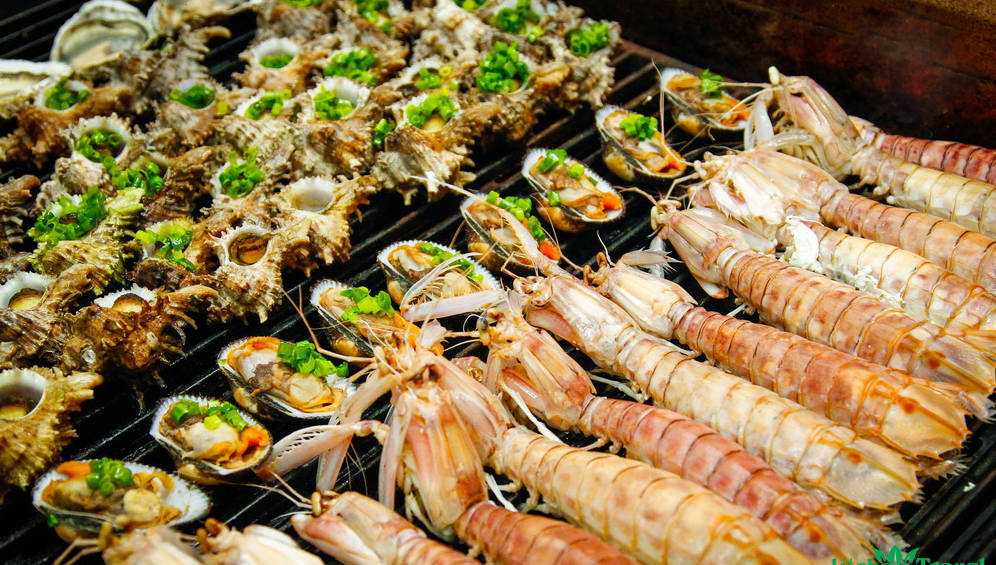 One thing to take into consideration: the prices for seafood here are not cheap because Cat Ba town is heavily touristic but it comes with quality.
9. Cat Ba Town Nightlife
Nightlife on Cat Ba Island is quite limited when compared to Phu Quoc Island. However, you can still have a decent nightlife experience in Cat Ba Town. Here are our suggestions:
Have a bowl of local noodle soup: Hai Phong is famous for rice noodle soup with crab meat. There are quite a number of sidewalk stalls and small restaurants open until late. Sitting down to dig in a steaming bowl after a short walk would be a wonderful experience to do in Cat Ba town at night.
Ride the tandem bike with your friends and loved one: there are a service of renting tandem bike, charged on hours. It's a fun thing to do, especially with your friends and loved ones. You can just ask the hotels or resorts you're staying to arrange for you.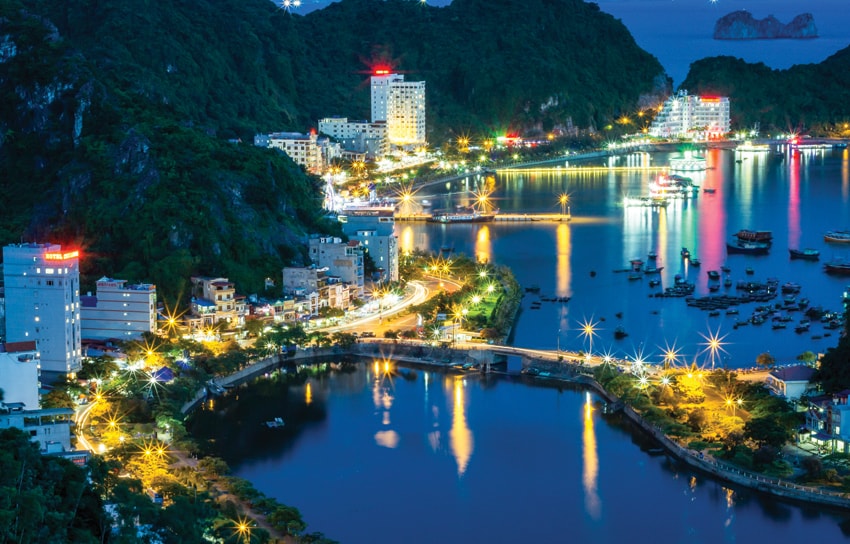 Pubs and bars: there's a list to check out
– Quiri Pub Cocktail & Restaurant
– Oasis Bar 2
– Quiri Pub Cocktail & Restaurant